Design and development that tell your story to engage and convert users.

A happy marriage between design, User Experience (UX) and SEO.
We know you understand the importance of a website to your business. It's a chance to tell potential customers and existing customers who you are and what you do best.
Your website can also be one of your most powerful selling tools if designed by experts who combine both User Experience (UX), User Interface (UI) and SEO.
With years of experience, our team delivers custom WordPress websites that engage both customers and search engines alike.
Most importantly–you will own your website and its content when you hire us.
Website Design Process
Discovery Call: Our website design process starts with a discovery call with our design and SEO team. We find out where your customers are currently coming from, how your website is currently integrated into your process, how you would like to see it integrated in the future (e.g. Lead forms connect to CRM etc.). Most importantly, we take the time to learn about what makes you, you. What is your USP (Unique Selling Proposition)? What service is most important to highlight?This call is one of the most important calls because it tells our team everything we need to know about your brand, how you want to be seen, and tells us how we can tell customers about what they can expect when working with your business. 
Wireframe Design & UX Planning: A wireframe prototype is a black and white with a proposed layout of your website with loose copy and fonts selected. We present the wireframe to you and walk through the journey we are building for the customer, get your feedback and refine as needed.
UI Design + Copy: Once the wireframe is approved we start to bring it to life with brand colors and images that help tell the story of you but most importantly evoke a feeling of trust from your potential customers. In this phase colors and images are selected, custom iconography, navigation design, color palette, typography, photo sourcing, illustrations, copy writing and on-page Search Engine Optimization.
Develop + Deploy: The approved wireframe is built out on the search engine friendly WordPress platform as the content management system and Elementor as the website builder. We ensure the website is optimized for desktop, mobile and tablets. We also test across a number of browsers to ensure the website performs as intended. 
Note: Because you will own your website at the end of the day, we have chosen Elementor as an easy editor that releases you from the confines of needing a web expert to make simply changes to copy, or adding new pages. Elementor is an intuitive point and click editor that doesn't hold you hostage. 
What makes our website design services stand out?
After years of experience, and working with all kinds of website and builders we've chosen what we know delivers the best experience to our customers, search engines and your potential customers. 
In understanding what we do differently, it's important to understand the difference between a custom website and a customized WordPress theme. 
Custom Website vs. Customized Website Template
Our websites are now fully custom, from the ground up. Icons, colors, layout–everything. A customized template is taking an existing template from a library, and swapping out the filler text, colors and images to align with your business.
Customized WordPress templates are a great option if you have a conservative budget for a new website. We only call out the difference here so that you are not swindled into paying $10k for a customized template, not a fully custom website. 
What we've described above in our process is for a fully custom website. If you don't see a wireframe from your developer/designer, chances are it is a customized template.
How does a website help my business?
You have a full time sales person selling your business when you are sleeping. Your website is selling your business 24/7.
Building brand credibility
Create brand awareness
Acquire organic traffic–traffic you don't buy.
Save yourself time by sharing info on FAQs
Leads
Share updates and announcements
Track the ROI non-digital campaigns through landing pages
Develop an email list
Control the narrative of your story
Attract new hires
Use as a tool for your sales team
We design and develop each website with SEO in mind.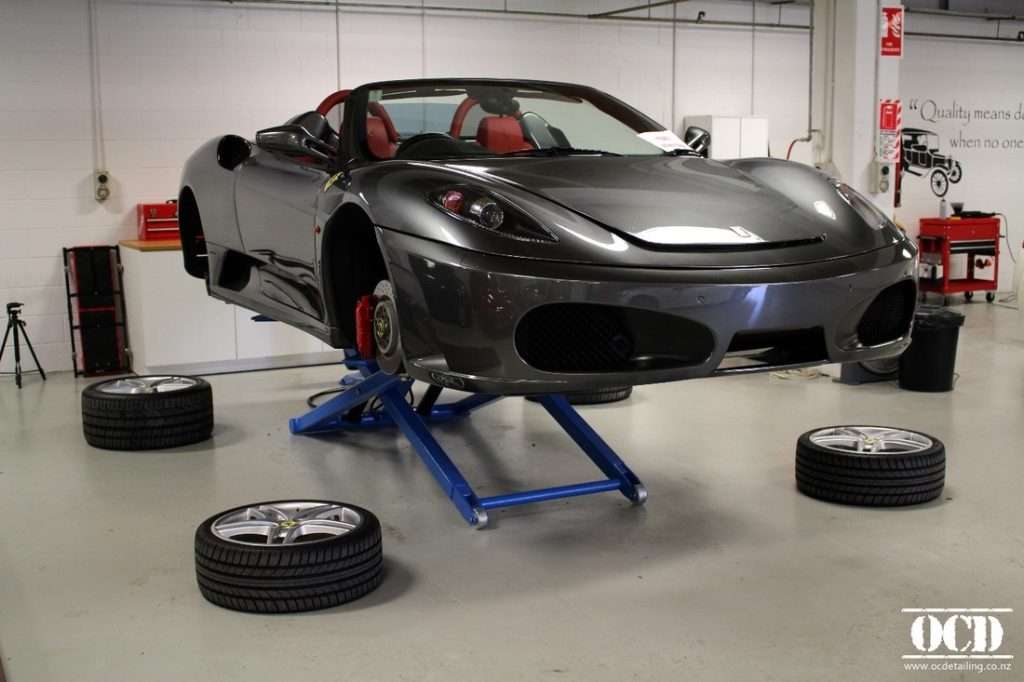 If your website is not built with SEO in mind, it's as good as having a Ferrari with no wheels. 
It's pretty but it won't take you anywhere.
8 Page Custom Website

*Pay lump sum for a discount. 50% up front and 50% upon completion.

Fully Custom Website - No Templates!

Custom Search Friendly Content

Custom Icons, Color Palette & Fonts

Advanced Schema (For search engines)
16 Page Custom Website
*Pay lump sum for a discount. 50% up front and 50% upon completion.

Fully Custom Website - No Templates!

Custom Search Friendly Content

Custom Icons, Color Palette & Fonts

Advanced Schema (For search engines)
Convert My Existing Site
*For websites built within the past 2 years

This is NOT a new website but intended to free you from the rental websites that you do not own.

Convert to Elementor Builder

Mimic Existing Design NOT a new desig

This is if you do not currently own your website

If you own your website but it is not in Elementor

We must analyze your existing setup before moving forward with this option

This service is on a case by case basis
Looking for a Roofing SEO services?